Trademark Registration in Mumbai
Trademark registration is a crucial step for businesses in Mumbai looking to protect their brand identity and intellectual property rights. Whether it's a unique logo, a distinctive business name, or a memorable brand, registering these assets under trademark law ensures exclusive ownership and legal protection. In this article, we will delve into the intricate details of trademark registration in Mumbai, covering BRand, logo, and business name registration. From the initial steps to the benefits of registration, we've got you covered.
Trademark Registration in Mumbai -
Brand Registration, Logo Registration and Business Name Registration
The terms "trademark registration" and "brand registration" are often used interchangeably, but they actually have different meanings.
Trademark registration is the process of legally registering a trademark with a government agency. This gives the trademark owner the exclusive right to use the mark in connection with the goods or services it is registered for.
Brand registration is not a legal term, but it is sometimes used to refer to the process of registering a trademark for a specific brand name. This can be done by filing an application with the trademark office and specifying that the trademark is being registered for a particular brand.
In India, trademark registration is governed by the Trade Marks Act, 1999. The Act defines a trademark as "a mark used or proposed to be used by a person for the purpose of distinguishing the goods or services of one person from those of others".
Trademark Registration Cost in India
Trademark Availability Search

Classification of Trademark

Drafting of User Affidavit

Filing of Trademark Application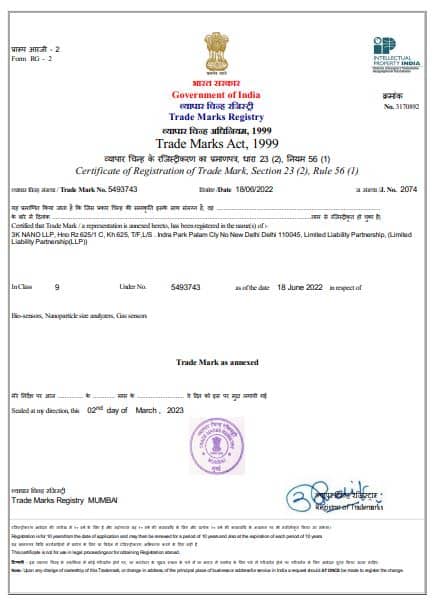 Documents require for Trademark Registration in Mumbai
Detail about Applicant 

Name of Applicant 
Address of Applicant

Detail about Authorized Signatory  

Name 
Father Name
Residential Address 

Soft copy of logo in Jpg formate 
MSME Certificate  – if Have 
Trademark Class along with detail about product and services 
TM – 48 – Our Team will draft 
TM-A  We will draft 
Start Your Trademark Registration Today!
Benefits of Trademark Registration
Legal Protection
Registration grants you exclusive rights to use the trademark, deterring others from unauthorized usage and counterfeiting.
Asset Value
Trademarks become valuable assets over time and can be licensed, franchised, or sold, contributing to your business's value.
Nationwide Protection
Trademark registration in Mumbai provides protection across India, a vital advantage for expanding businesses.
Brand Recognition
Registered trademarks are easily searchable, enhancing your brand's credibility and recognition among consumers.
Frequently Asked Questions (FAQs)
Can I trademark a common word as my business name?
Yes, you can, but it's recommended to add distinctive elements to avoid potential conflicts.
How long does the trademark registration process take?
The entire process, from filing to registration, usually takes 18 to 24 months.
Is trademark protection valid internationally?
No, trademark protection is territorial. However, international treaties like the Madrid Protocol simplify registration in multiple countries.
What's the difference between "TM" and "®"?
"TM" is used for unregistered trademarks, means applied trademark while "®" indicates a registered trademark.