How to register a startup company in india?
Registering a startup company in India involves several steps and legal procedures. The process can vary depending on the type of business structure you choose (e.g., private limited company, LLP, sole proprietorship, partnership) and the industry you plan to operate in.
In India, a startup company is a business entity that is characterized by its innovative nature, high growth potential, and pursuit of rapid expansion. While there is no universal definition of a startup in India, the government and various organizations have provided guidelines to define and support startups. As per Startup India Defination any Company who is inocorporated as Private Limited company or Limited liability Partnership or Partnereship and  who is working toward innovation or improvement and Company age is not more then 10 year and having turnver is less then 100Crore will be treated as Startup and are elligible for startup india recognition.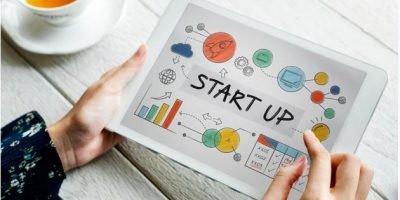 Step 1. Understanding the Indian Startup Ecosystem
Before diving into the registration process, it's essential to have a grasp of the Indian startup landscape. India has become one of the world's fastest-growing startup hubs, with countless success stories emerging across various sectors, including technology, e-commerce, fintech, healthcare, and more. Government initiatives like "Startup India" have created a supportive environment for new businesses, offering benefits such as tax incentives and regulatory simplifications.
Step 2: Choosing the Right Business Structure
Selecting the appropriate business structure is a fundamental decision when registering your startup in India. The common options include Partnership, Limited Liability Partnership (LLP), and Private Limited Company. Each structure has its advantages and disadvantages, affecting factors like liability, taxation, and ease of raising funds. Consider your business goals and consult with legal experts to make an informed choice.
Step 3: Preparation and Documentation
Before initiating the registration process, gather the necessary documentation and information. This typically includes:
Proof of identity and address for all directors or partners.
Passport-sized photographs.
Proof of registered office address (utility bills, lease agreement, etc.).
Memorandum of Association (MoA) and Articles of Association (AoA) for companies.
Details of the proposed business activities.
Capital structure and shareholding pattern.
Step 4: Name Reservation and Approval
Choosing a unique and meaningful name for your startup is critical. The Registrar of Companies (ROC) has guidelines for naming companies, ensuring they are not similar to existing trademarks and comply with regulatory norms. You can check the availability of your desired name on the Ministry of Corporate Affairs (MCA) portal.
Step 5: Incorporation of the Company
For Private Limited Companies and LLPs, the next step is to submit the required documents to the ROC. These documents typically include the MoA, AoA, and other necessary information. The MCA portal offers a streamlined registration process to facilitate this.
Step 6: Obtaining Permanent Account Number (PAN) and Tax Deduction and Collection Account Number (TAN)
Obtaining Permanent Account Number (PAN) and Tax Deduction and Collection Account Number (TAN)
Step 7: Goods and Services Tax (GST) Registration
If your startup's turnover exceeds the prescribed limit (currently Rs. 40 lakhs for service providers and Rs. 20 lakhs for goods providers), you must register for the Goods and Services Tax (GST). GST registration is crucial for tax compliance and seamless business operations. Apply for GST Registration>> 
Step 8: Opening a Business Bank Account
Establish a dedicated business bank account in your company's name. This ensures clear separation of personal and business finances, simplifying accounting and tax-related matters.
Step 9: Apply for Startup India Recognition
Startup India Recognition is a program launched by the Government of India in 2016 to promote and support startups in the country. Startups that are recognized by the Government of India are eligible for a number of benefits, including:
Tax benefits: Startups can get a tax exemption for up to 3 consecutive financial years out of their first 10 years of operation.
Self-certification of compliance: Startups can self-certify their compliance with certain laws and regulations, which reduces the regulatory burden on them.
Fast-tracking of intellectual property (IP) applications: Startups can get their IP applications processed faster than other businesses.
Access to government funding and schemes: Startups are eligible for a number of government funding and schemes, such as the Startup India Seed Fund and the Startup India Hubs.
To apply for Startup India Recognition, a company needs to create an account on the Startup India portal and submit an online application. The application will be reviewed by the Department of Promotion of Industry and Internal Trade (DPIIT) and, if approved, the company will be granted a startup recognition number.
Startup India Recognition is a valuable asset for any startup in India. It provides startups with a number of benefits that can help them to grow and succeed.  Apply Now for Startup India Recognition >> 
Step 10: Compliance and Reporting
Once your startup is registered, ensure compliance with all applicable laws and regulations. This includes filing annual financial statements, conducting regular board meetings, adhering to tax obligations, and maintaining proper records.
Step 11: Funding and Scaling
With your startup registered andget recognition under startup india, you can begin seeking funding opportunities to fuel growth and expansion. Explore options such as angel investors, venture capital, crowdfunding, and government schemes designed to support startups.
In conclusion, registering a startup company in India involves a multi-step process that demands careful planning, documentation, and compliance. While it may appear complex, numerous resources, government initiatives, and professional services are available to assist you. Registering your startup is the first step on your entrepreneurial journey, setting the stage for innovation, growth, and success in India's thriving startup ecosystem.
It's advisable to consult with a legal or financial professional or use the services of a company registration service provider to ensure all legal formalities are met during the registration process. The process can be complex and time-consuming, so professional assistance can be beneficial.